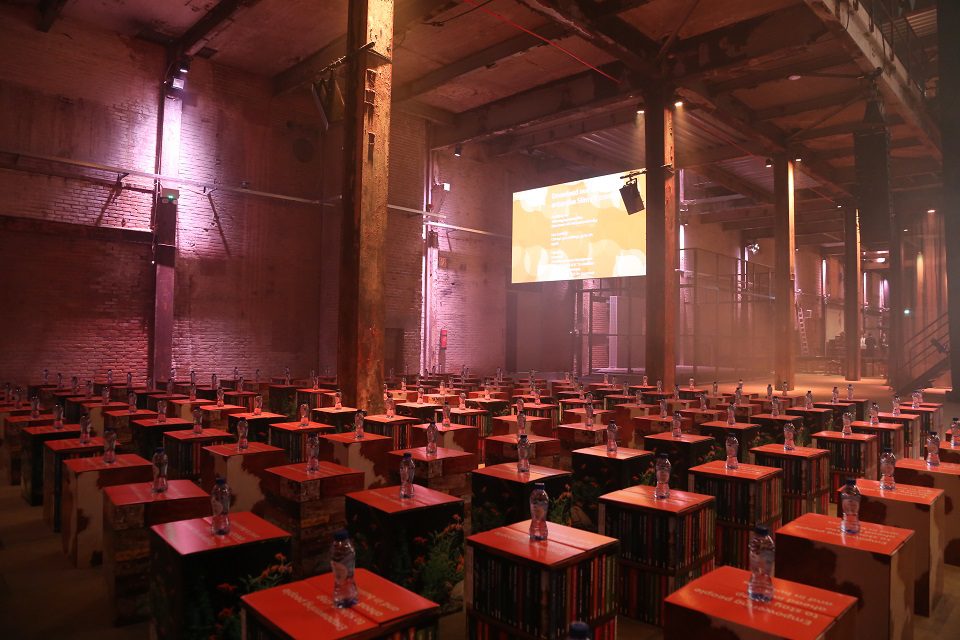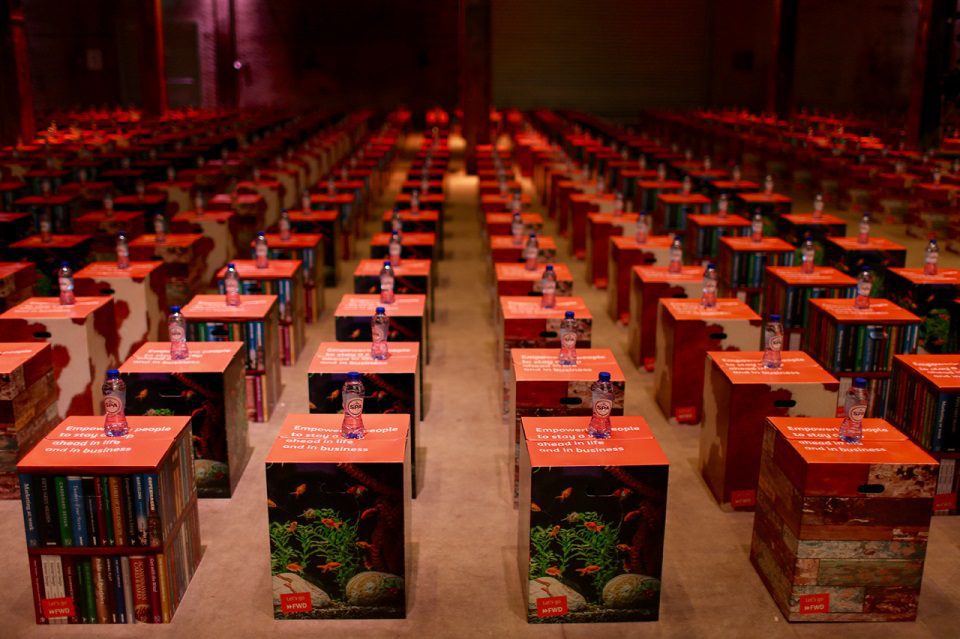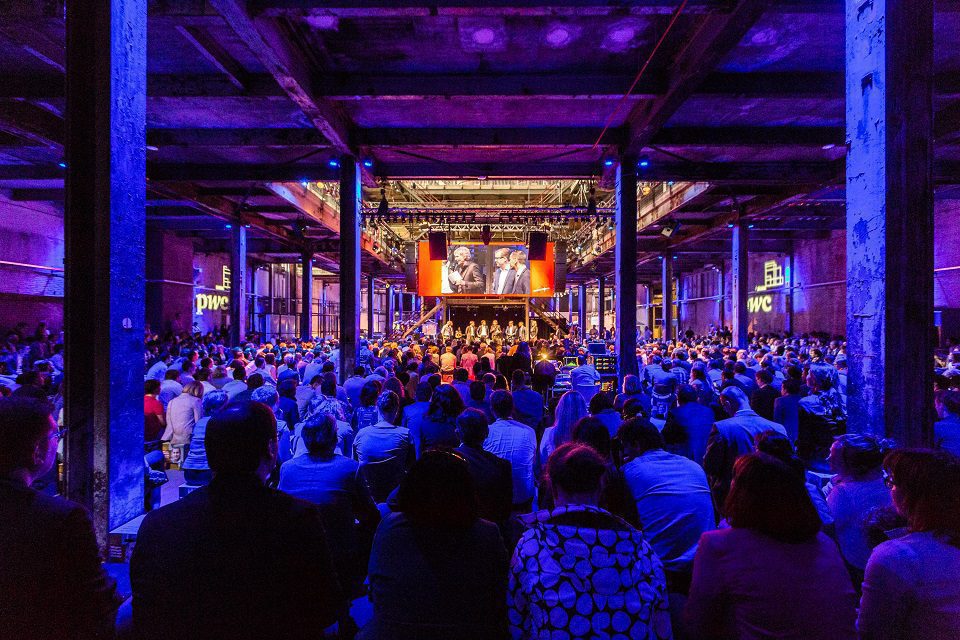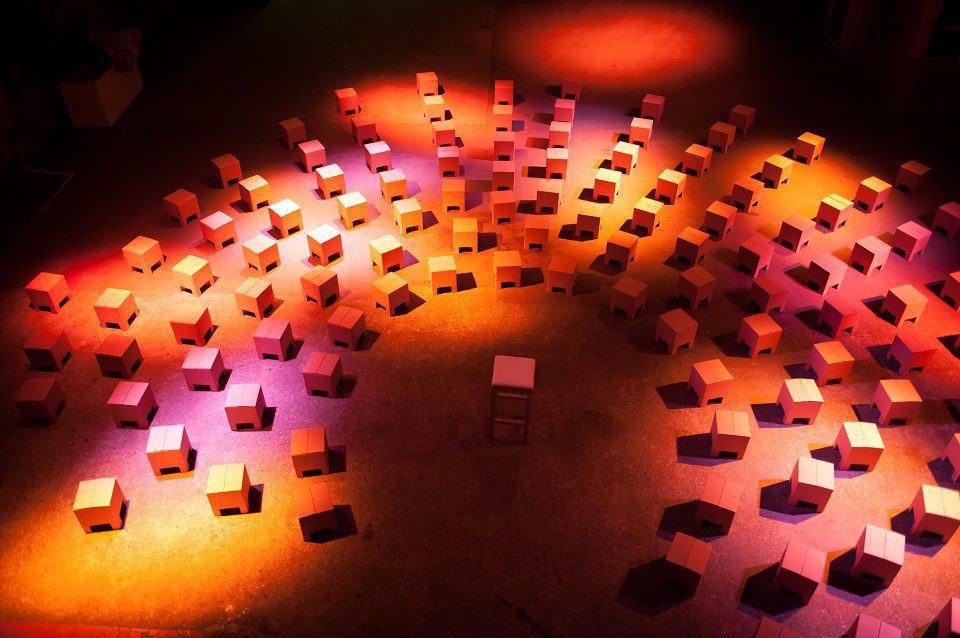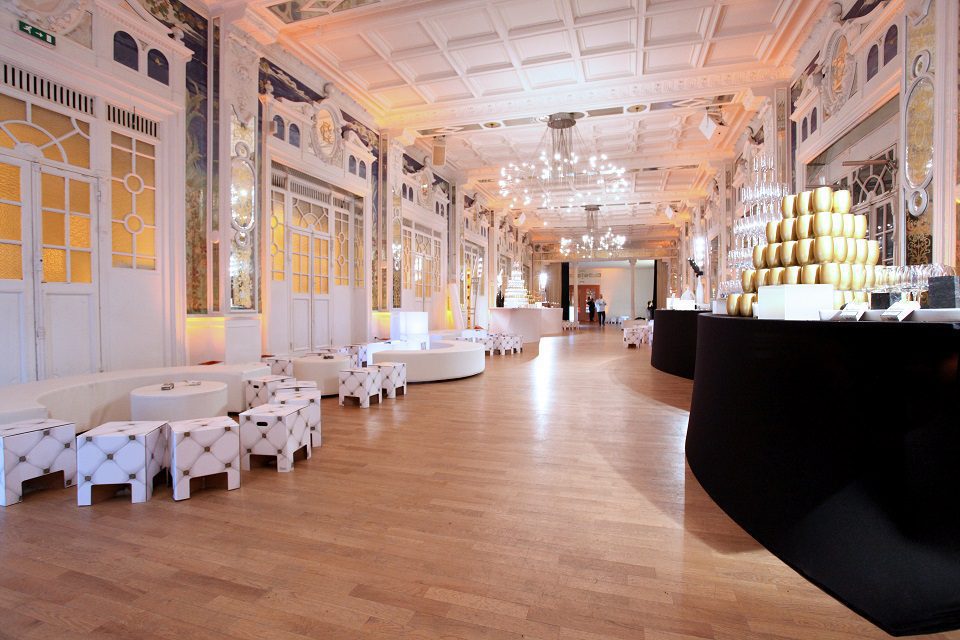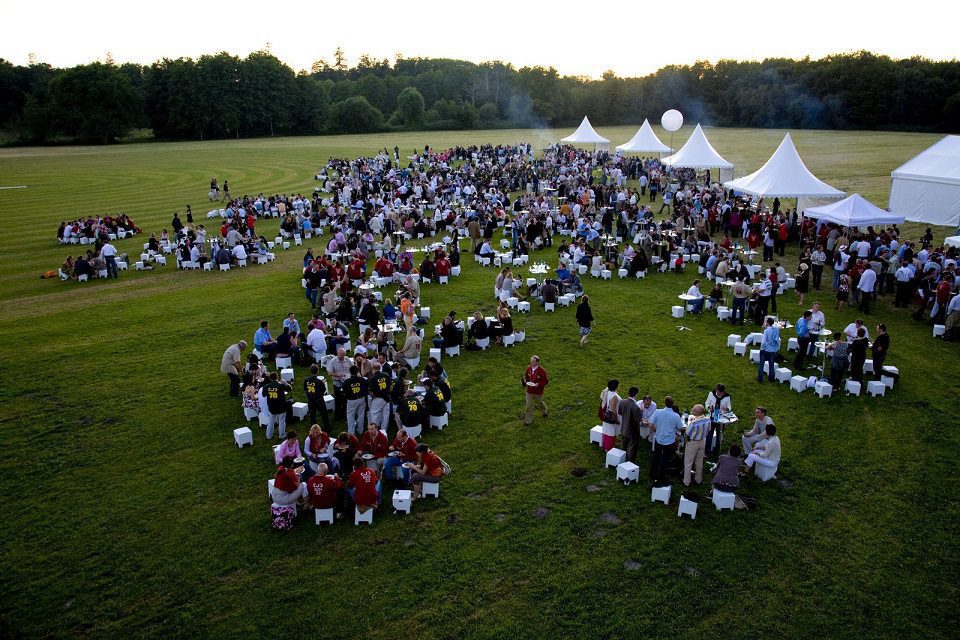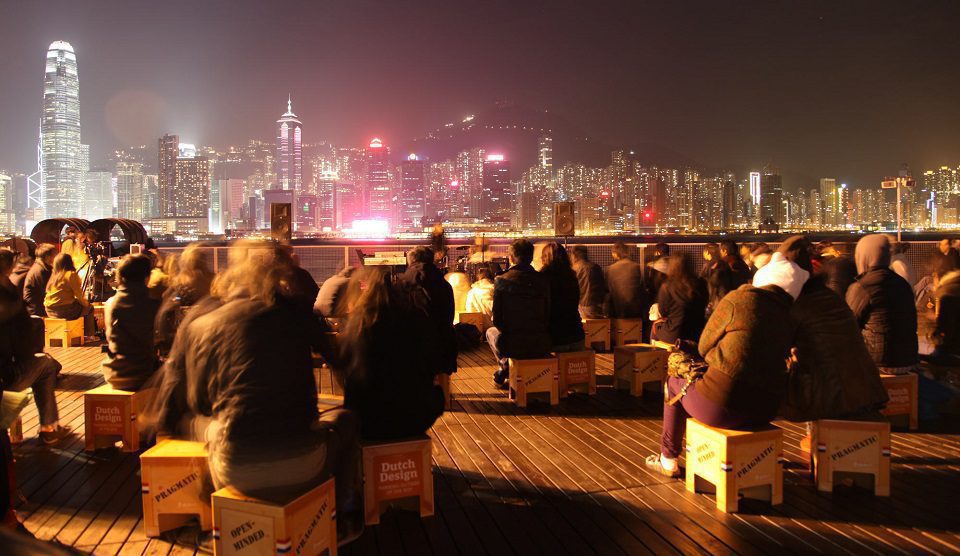 When thinking about the seating needs for your event, don't settle for a boring, average option but see what the FestivalChair has to offer. Whether it's a conference, a trade fair or other promotional event, this sturdy cardboard stool is a versatile all-rounder that can be completely personalized.
Stool with company logo, photo or text
Our cardboard stools can be printed in any color or corporate style so they really stand out from the crowd. Perfect for sponsors to feature their company logo or corporate color scheme. Visitors often take the stool home with them, continuing your branding message long after the event and making the FestivalChair the perfect marketing tool and a great gadget all-in-one. A win-win situation!
White FestivalChair
Of course you don't have to choose the printed option for your special event. The standard white or brown FestivalChair is also a stunning eye-catcher when used with colored lighting. And a hall filled with endless rows of stools is a spectacular sight as well as a practical seating solution.
The FestivalChair can be completely customized to the corporate style and branding of your organization. Contact us for more information: we're always happy to advise on the best solution for your needs. Visit our inspiration pages to see examples of branded stools with company logos, inspirational texts and trendy designs that perfectly convey the desired look and feel.