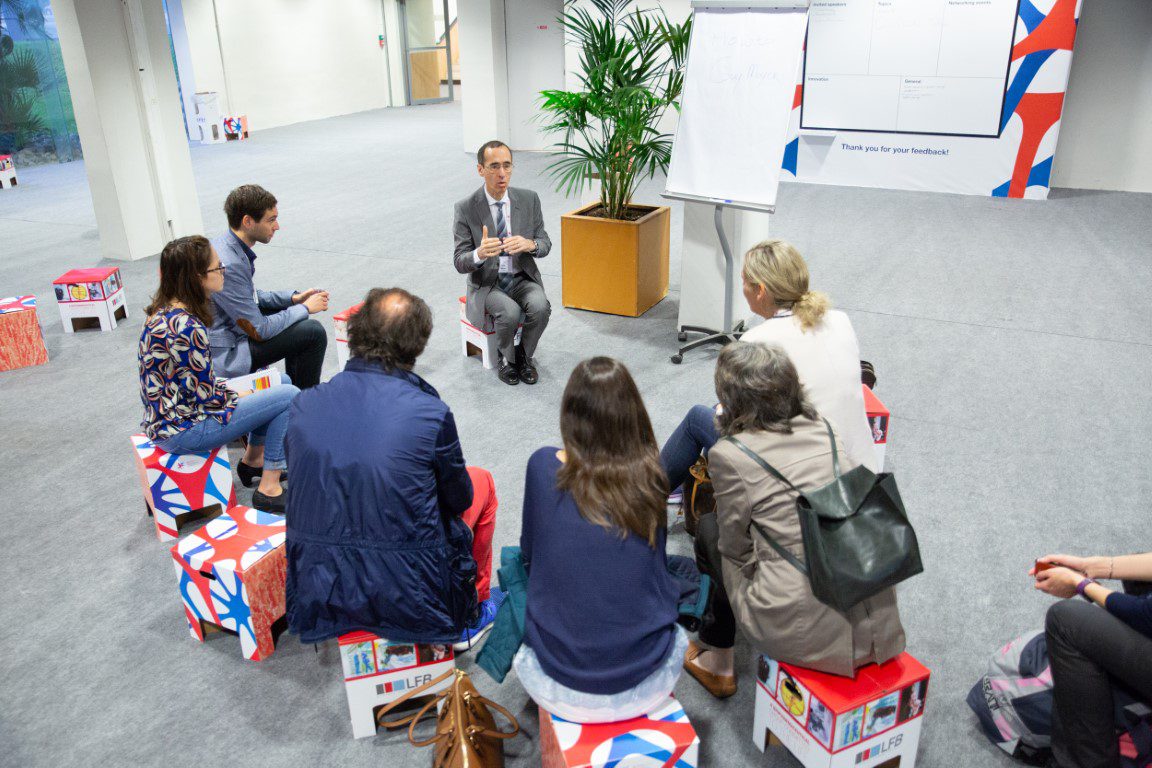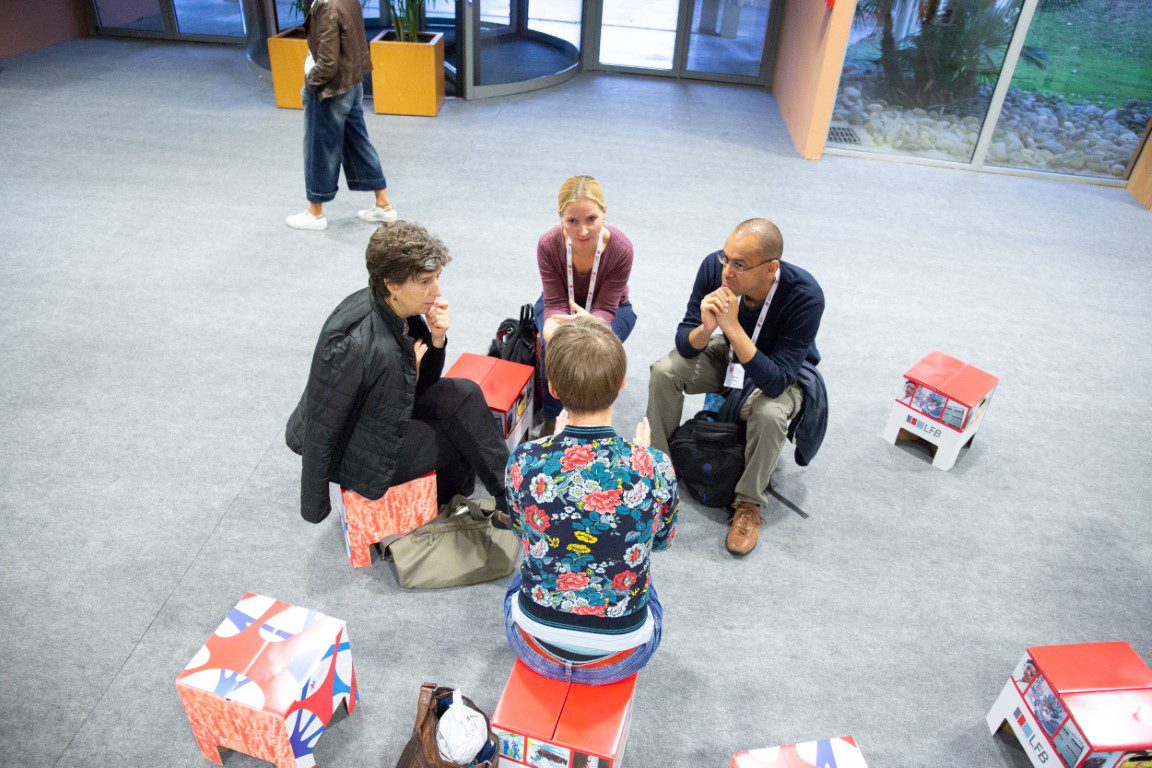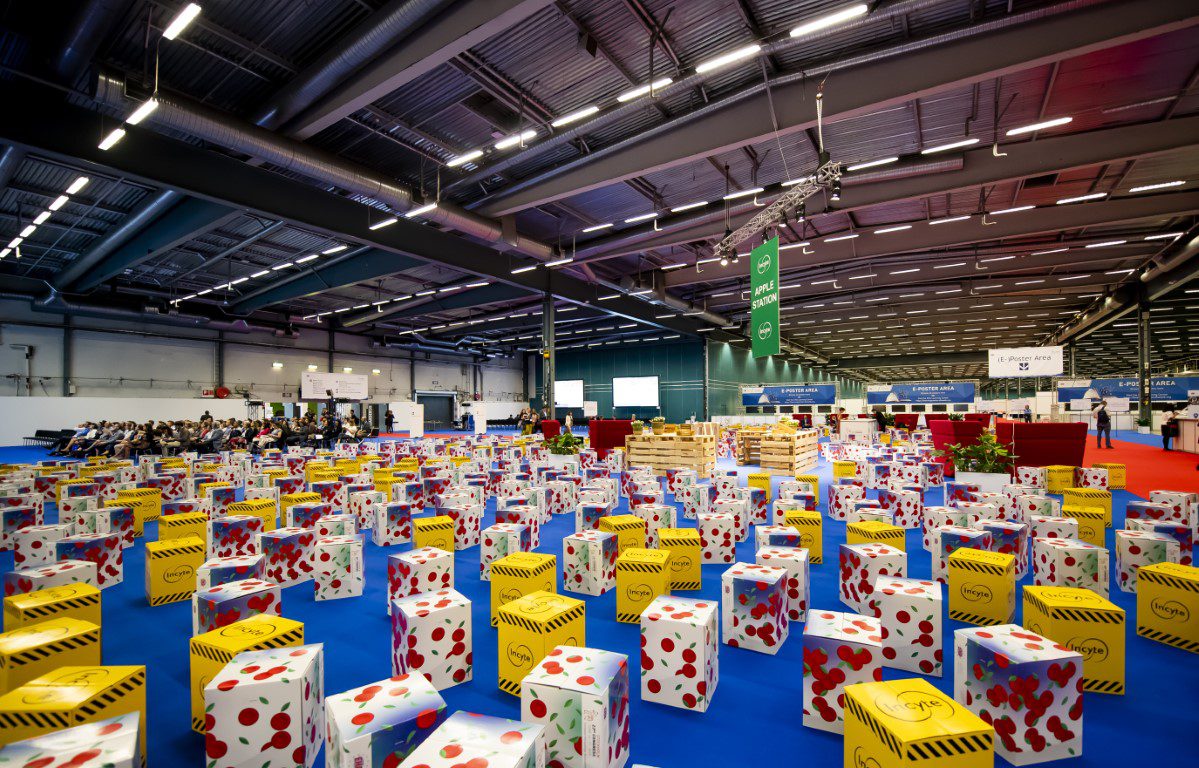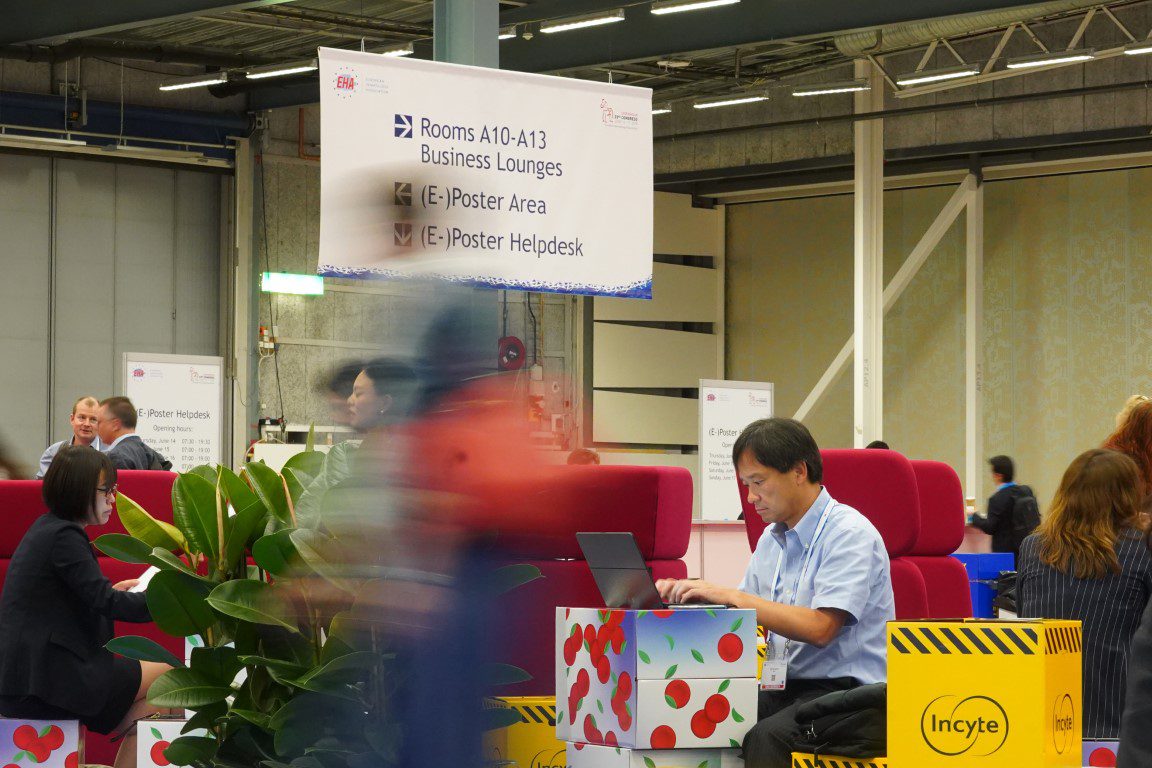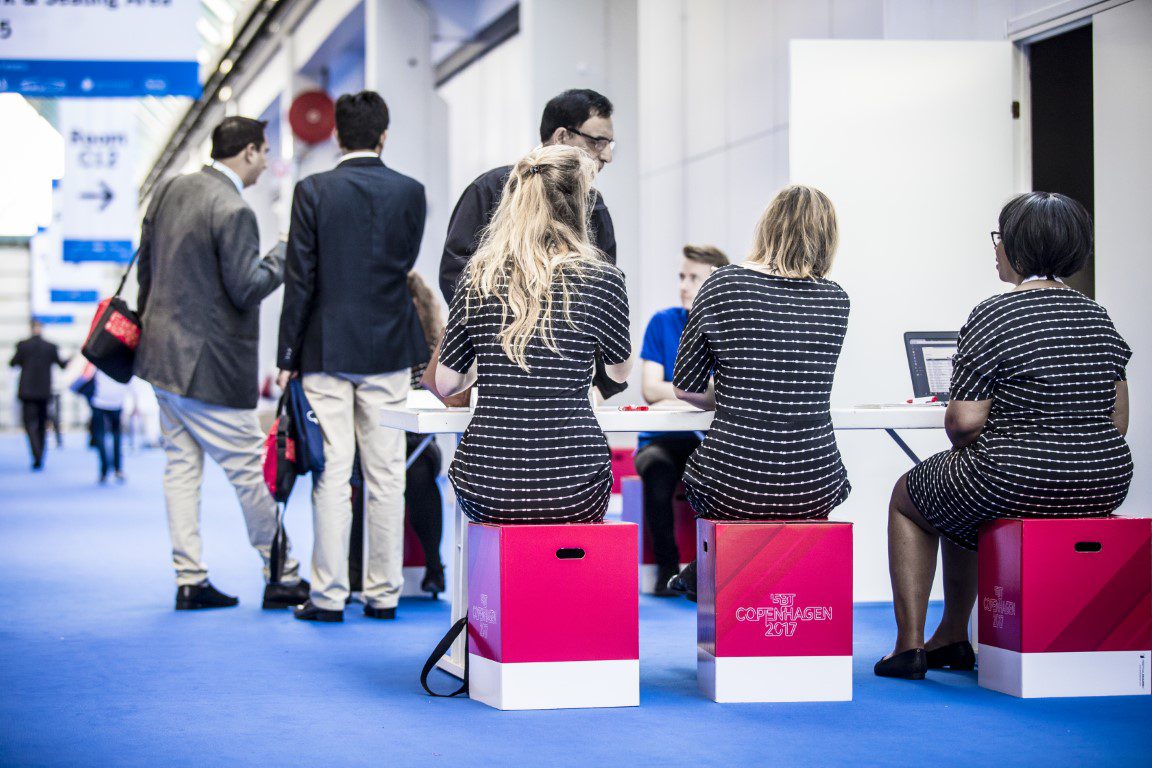 Congress and event management firm MCI welcomes anywhere from 400 to 10,000 visitors during congresses. They set up seating areas in various places in the conference building, but how nice is it to be able to decide yourself where to sit? The FestivalChairs offer a way to do just that: visitors can take them and put them wherever they like.
MCI used the FestivalChairs for the Meet the Expert sessions during the ECTH congress. The departure from a standard congress hall with a fixed seating arrangement created an informal atmosphere.
During the ISBT congress, FestivalChairs were placed on the exhibition floor for people to use to create their own spot to have coffee or lunch or simply to relax after a busy day. In addition, FestivalChairs were used as decoration in the poster area and proved very useful to stand on when putting up the posters!
During the EHA congress, which attracted more than 10,000 visitors, entire creations were made out of FestivalChairs; they were used to make work stations as well. Instructions for assembling the FestivalChairs were also handed out. When the congress was over, masses of FestivalChairs were taken home.