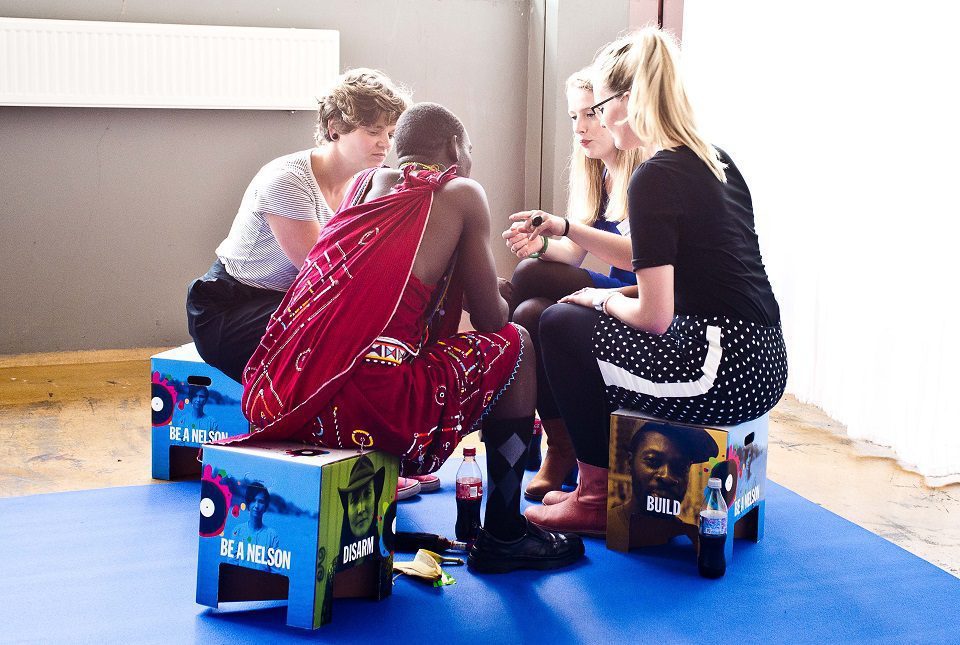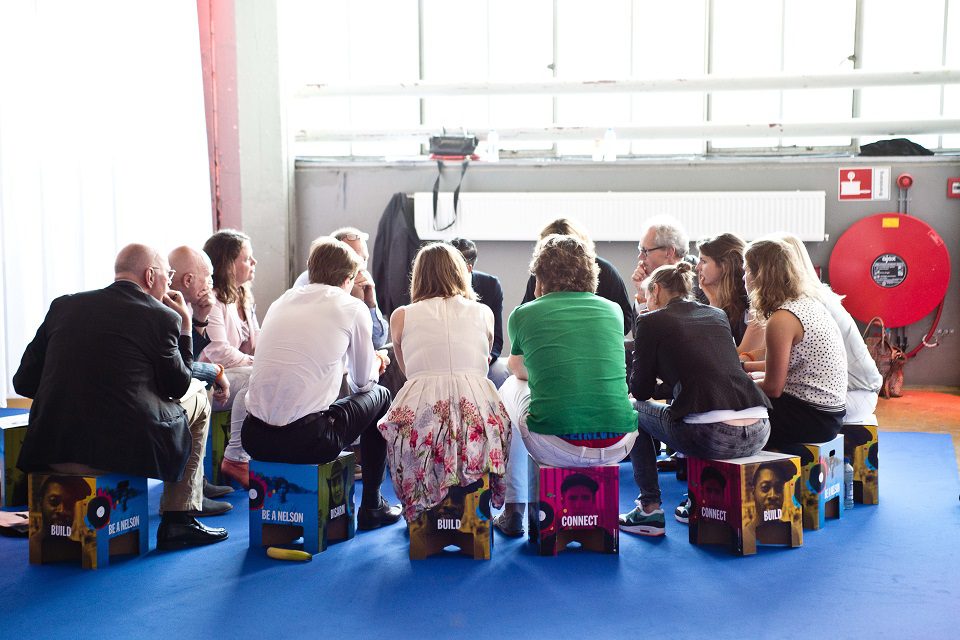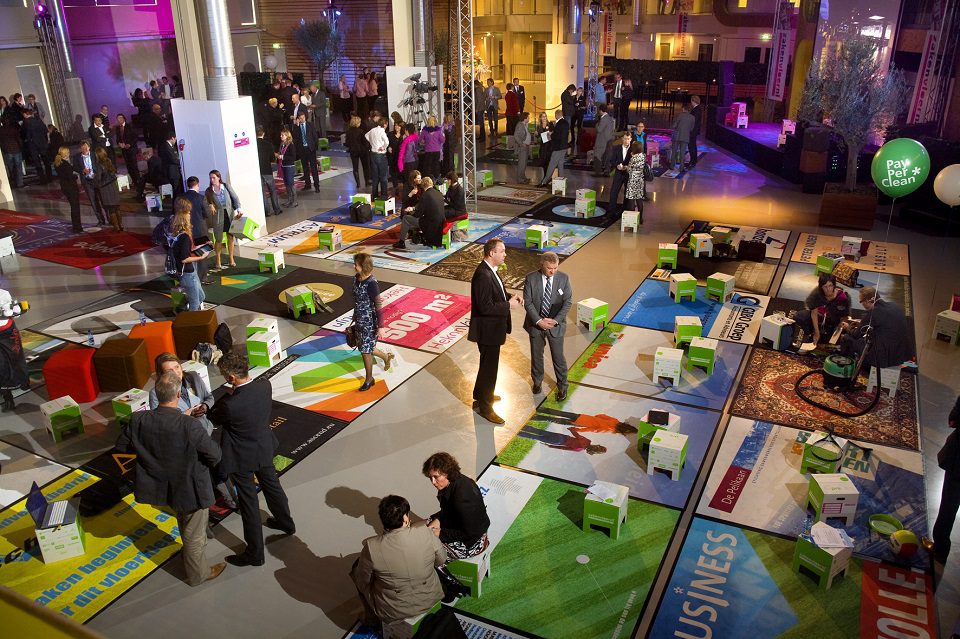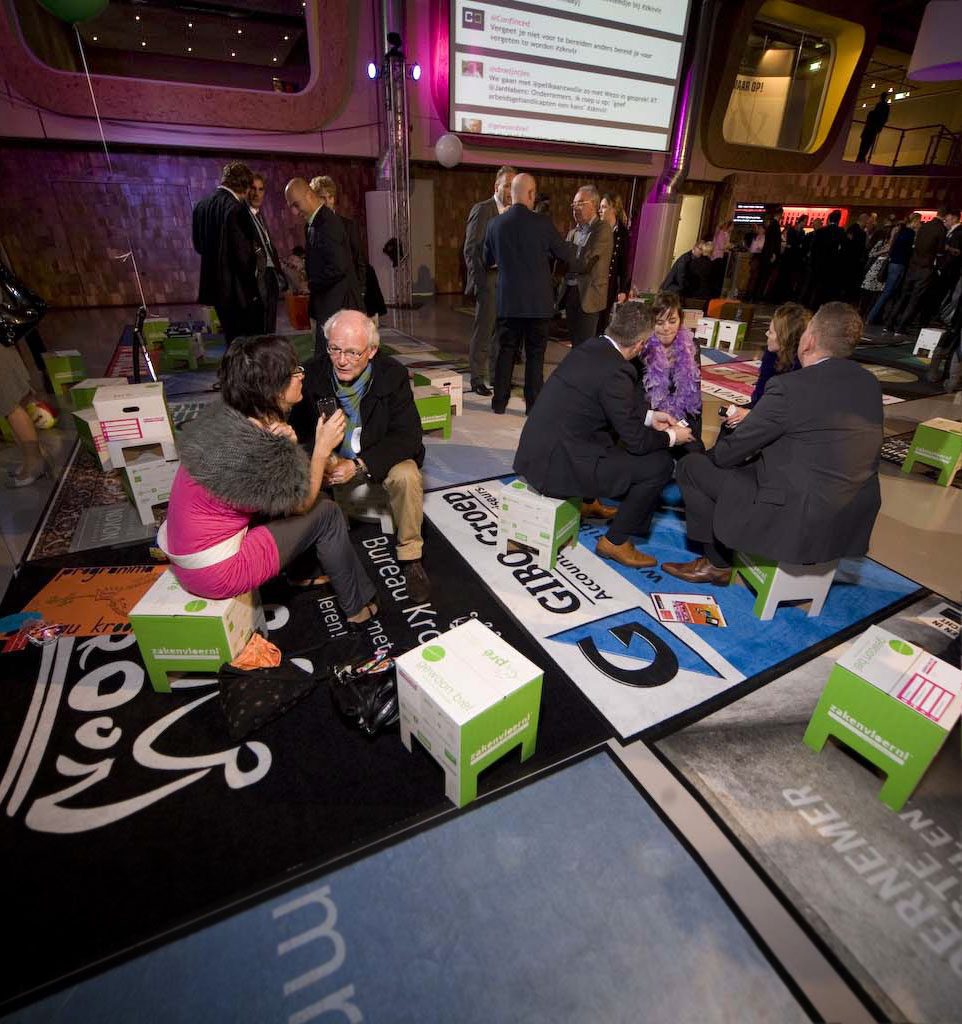 The stool as a networking tool
Networking is important for your company. Maintaining and expanding your network of contacts, helps you bring in more orders and expand your company. That's why you regularly organize special events and drinks receptions. Our sturdy cardboard stools are the perfect promo tool for your networking event. Gather people from various disciplines together, and give each of them a FestivalChair when they arrive. The lightweight cardboard stools have convenient hand holes, making them easy to pick them up and carry around hand. Seen someone you want to talk to? Park your FestivalChair next to theirs and let the conversation begin. Never was networking so convenient and comfortable!
Customized networking (s)tool
Are you organizing a networking meeting or party? Just think about the many ways the FestivalChair can help you: besides the fact that your guests can get involved by assembling their own stool to sit on, the FestivalChair is an excellent marketing tool. Order the stools printed with your company logo or the corporate colors of the business club, then stand back and see how keen your guests are to take their networking stool home with them at the end of the event. The perfect combination of practical use and marketing stunt!
Eager for advice on how to use the FestivalChair as a networking (s)tool, or some ideas for printing? Contact us and we'll be happy to discuss your specific needs. See our inspiration pages for using the FestivalChair as the ultimate networking (s)tool.