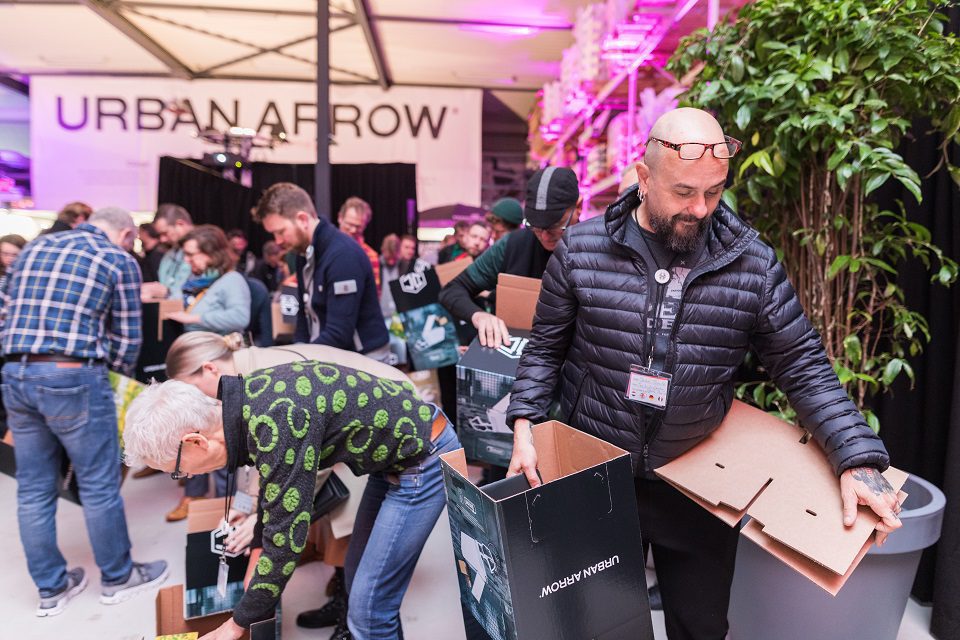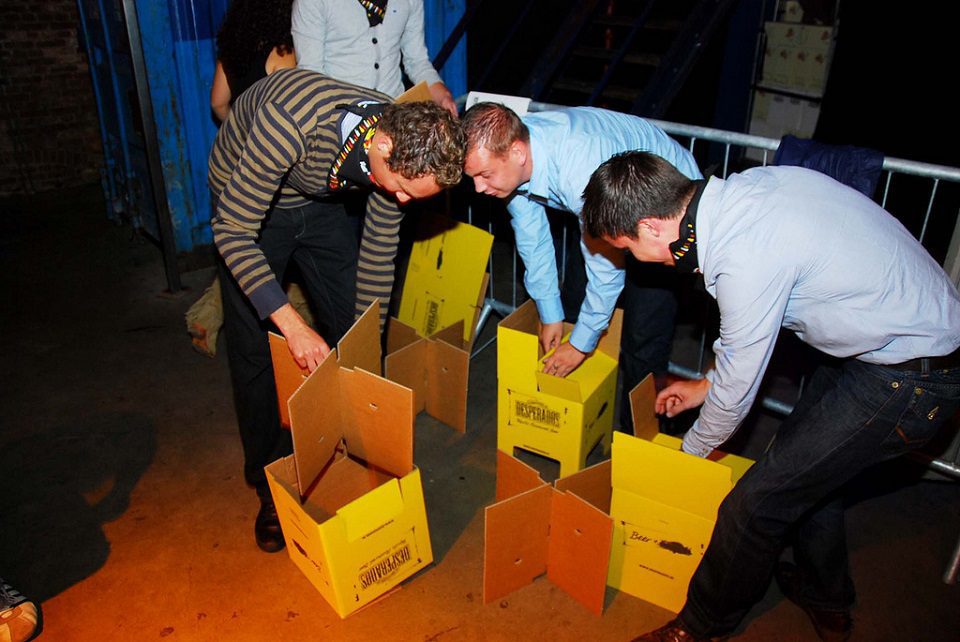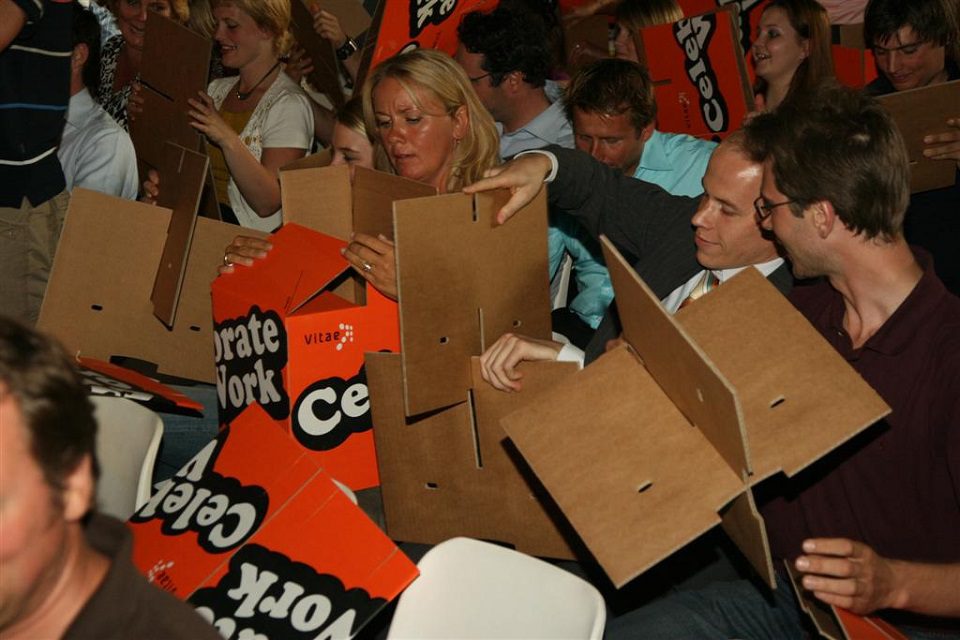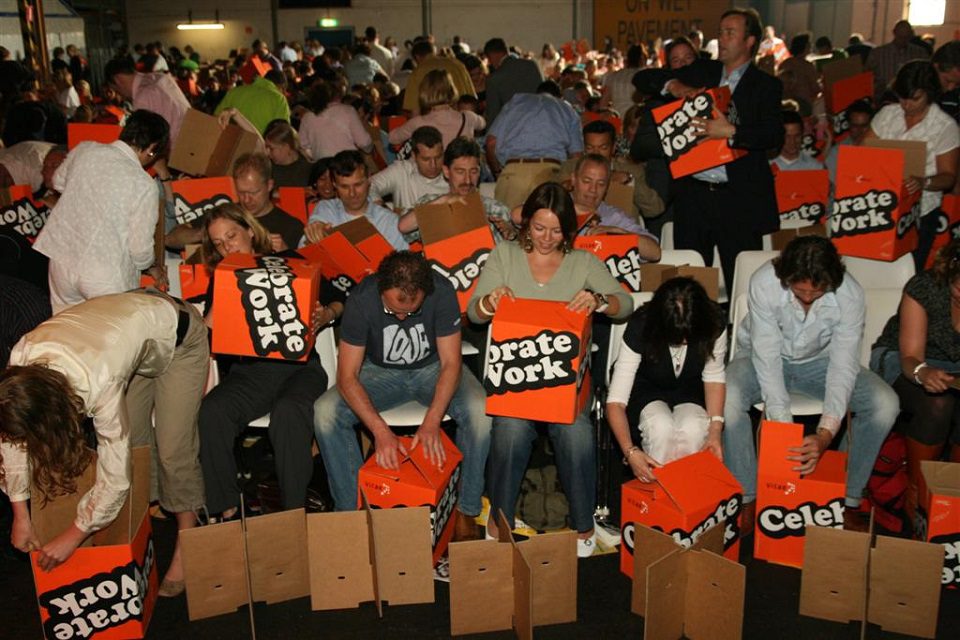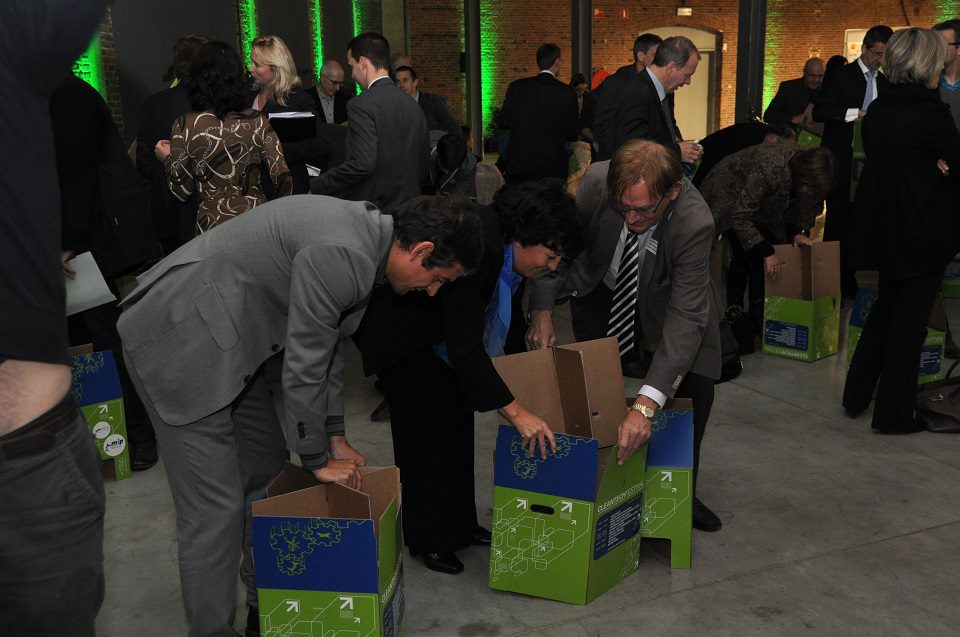 Stools for teamwork
Did you know our FestivalChairs are also ideal for your teambuilding event? If you're planning a company outing, workshop with colleagues or large-scale teambuilding exercise, our FestivalChair can be the perfect icebreaker! It's as easy as pie: give all your guests or colleagues a flat-packed FestivalChair and get the MC or company boss on stage to demonstrate how to assemble it. Sixty seconds later you see 200, 500 or 1000 standard or tall stools appear. Starting your day with an amusing activity lifts the spirits, promotes collaboration and improves concentration. The FestivalChair as a teambuilding activity: a fun way to start your day!
Modern marketing tool
Using the FestivalChair for your teamwork activity is a perfect marketing tool. Our standard and tall stools can be printed with your logo, slogan or any color of your choice. Or how about a catchy quote or a USP of your company or team. And if your activity lasts the whole day, why not print the program on the cardboard stool. Then everyone knows what's going on and where they need to be. At the end of the day, everyone folds up their own stool and takes it home, resulting in less work for you and a longer life for your marketing message. How original and sustainable is that!
Looking for stools for teamwork or teambuilding? Contact us to find out how the FestivalChair can liven up your teambuilding event. See our inspiration pages for creative ways to use the cardboard stools in your company outing or teambuilding event.